Engineering Services:

United Development Group, LLC (UDG) has a background in gun weapon systems design, manufacture and support, but is prepared to provide mechanical engineering services for all areas of industry. Let us augment your project with experienced engineers with no overhead cost to your company.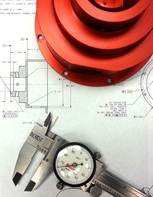 DESIGN
Provide conceptual and detailed design utilizing Pro/Engineer solid modeling
New concept or reverse engineering
Review any design to ensure functionality and efficiency
Securely organized and maintained utilizing Windchill PDMLink™
---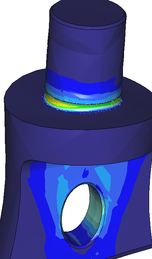 ANALYSIS
Basic structural and kinematic Finite Element Analysis using Pro/Mechanica
Analysis reports with design recommendations

---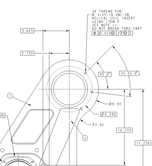 DRAWINGS
Conceptual sketches for preliminary review

Technical data packages ready for production, complete with GD&T to ensure fit and function
UDG can maintain the project data or it can be provided upon completion for your personal management
---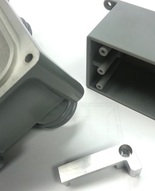 PROTOTYPING
We partner with local, trusted machine shops to produce high quality parts
Individual parts or completed assemblies provided
Rapid prototype (SLA, SLS, etc.) parts are also available

---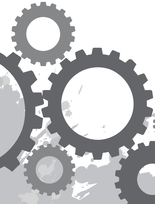 FIELD SERVICES

System Installation

Test Support
System Repair
This varies for every project, please contact us for details
---
Electrical Engineering Services
UDG has a teaming agreement with
North Star Systems, Inc.
(NSS) to incorporate electrical engineering design. This partnership allows our team to provide complete electro-mechanical systems design, manufacture and assembly.
Industrial Installations
UDG works in partnership with its' sister company,
United Industrial Services
(UIS), to provide installation services that require licensed electricians and certified welders.